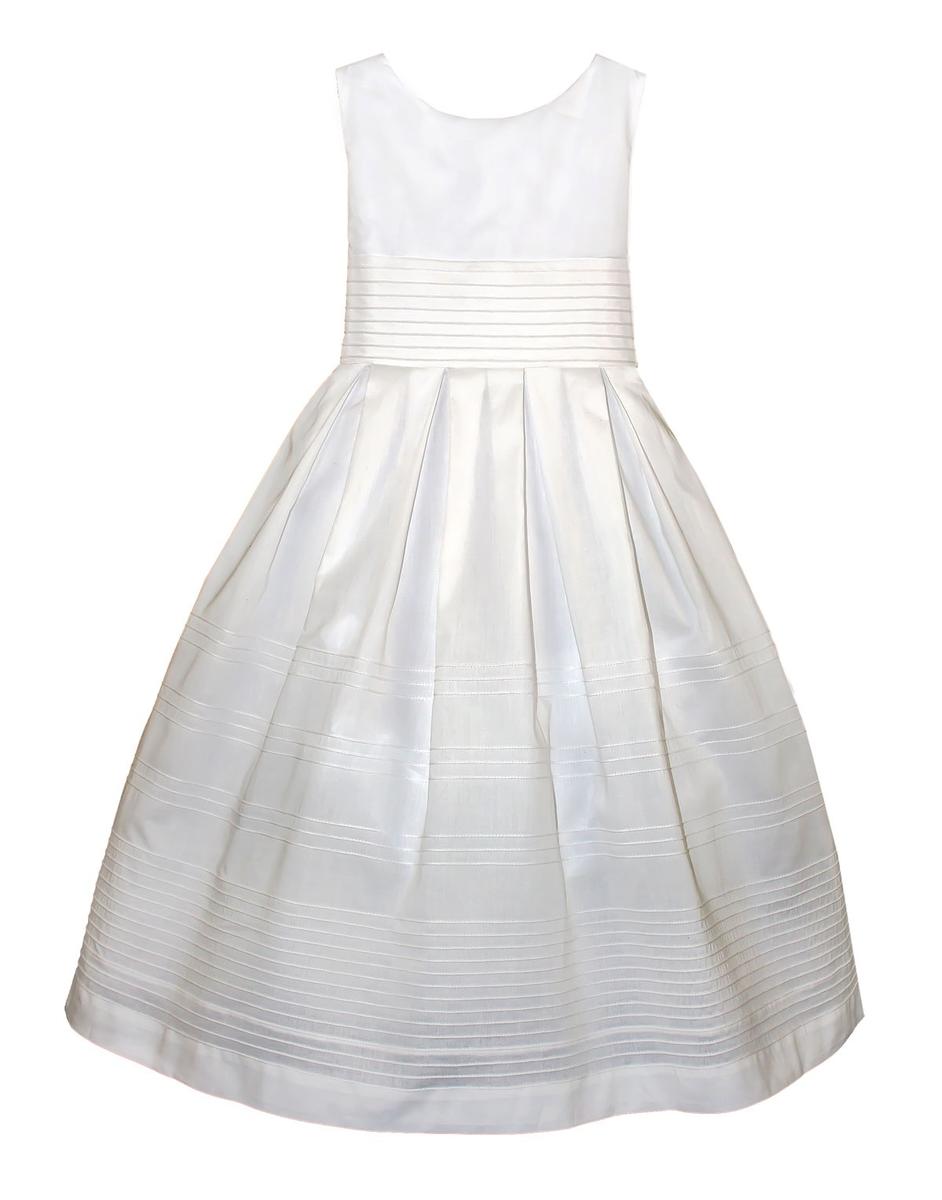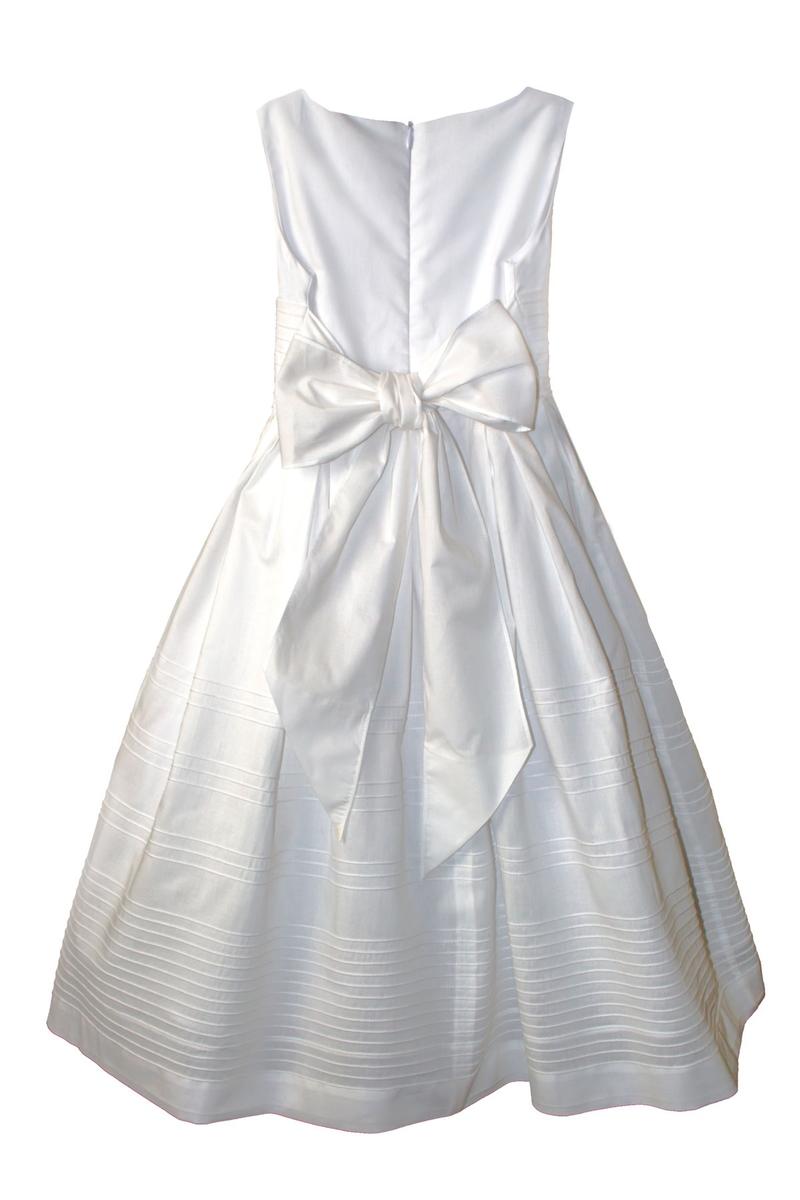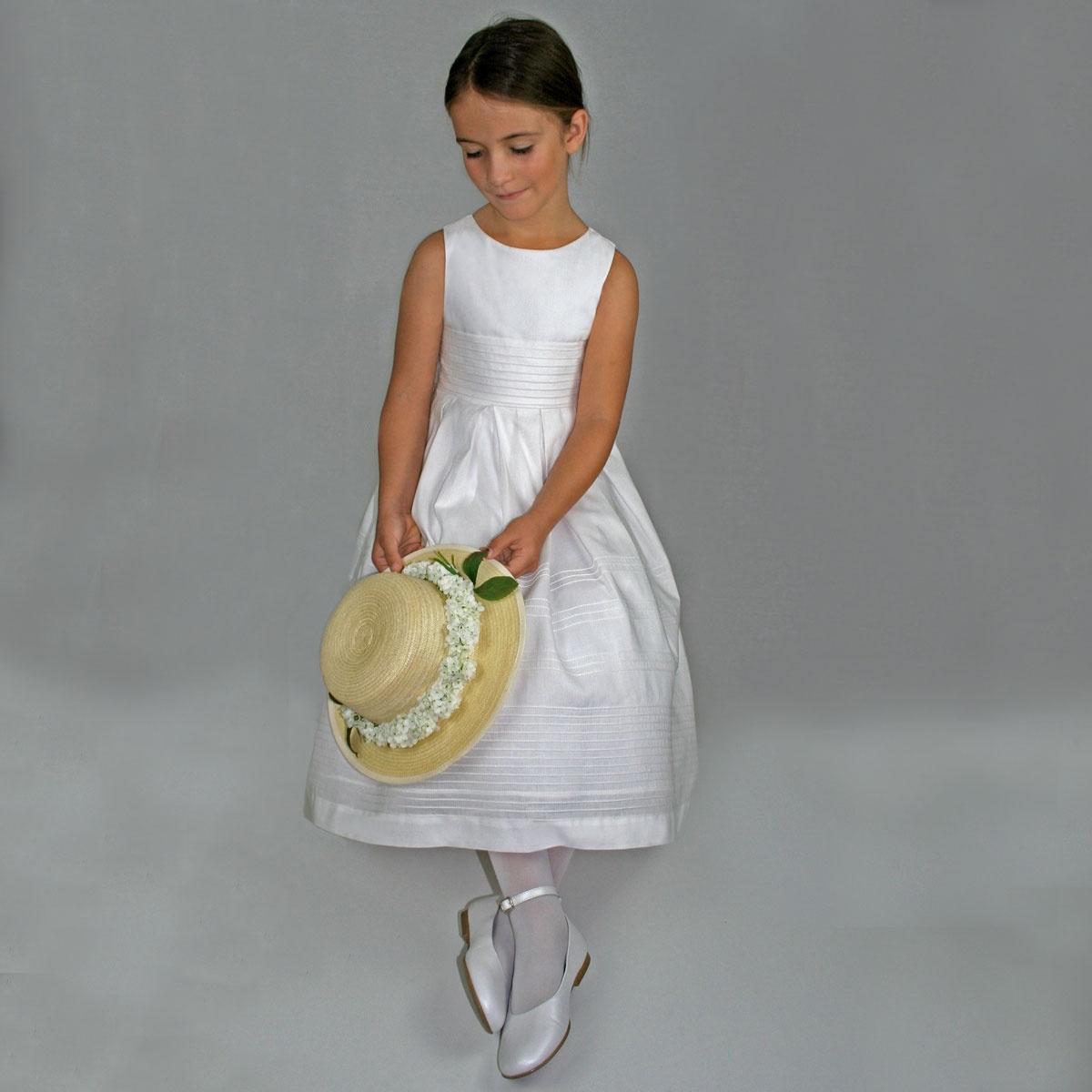 FOREVER ELEGANT DRESS
The remarkable beauty of simple lines and understated elegance of a classic pin tuck detail girls dress in 100% cotton dress, Pintucks bodice and on skirt, Big cotton back bow Sleeveless, Concealed back zipper Designed to fall mid-calf, Petticoat attached. Perfect for wedding flower girls, communion dress, birthday dress, and cotillion dress.
SPECIAL OCCASION DRESS,   ONLINE ORDER ONLY.SUBJECT TO AVAILABILITY.

PLEASE CALL THE STORE FOR ASSISTANCE
STYLE IGZ937M0N