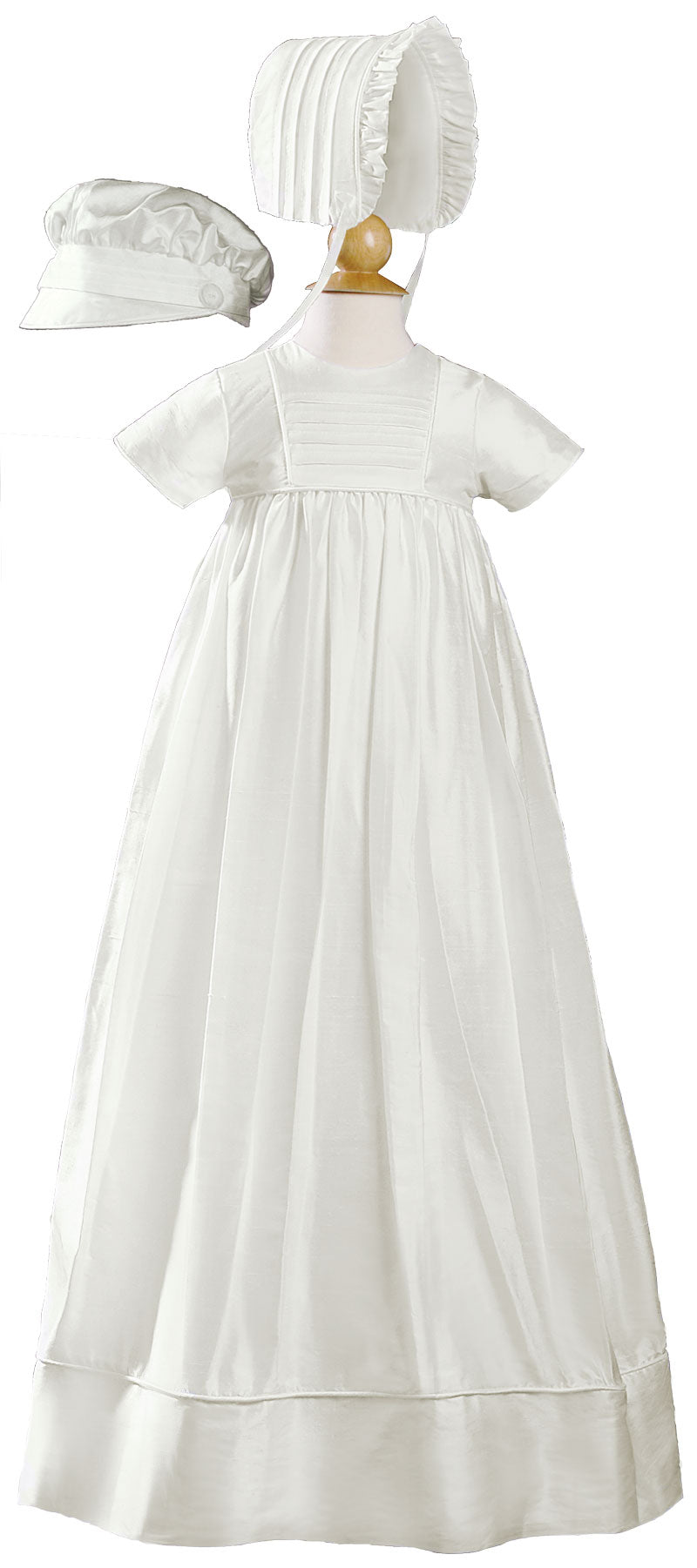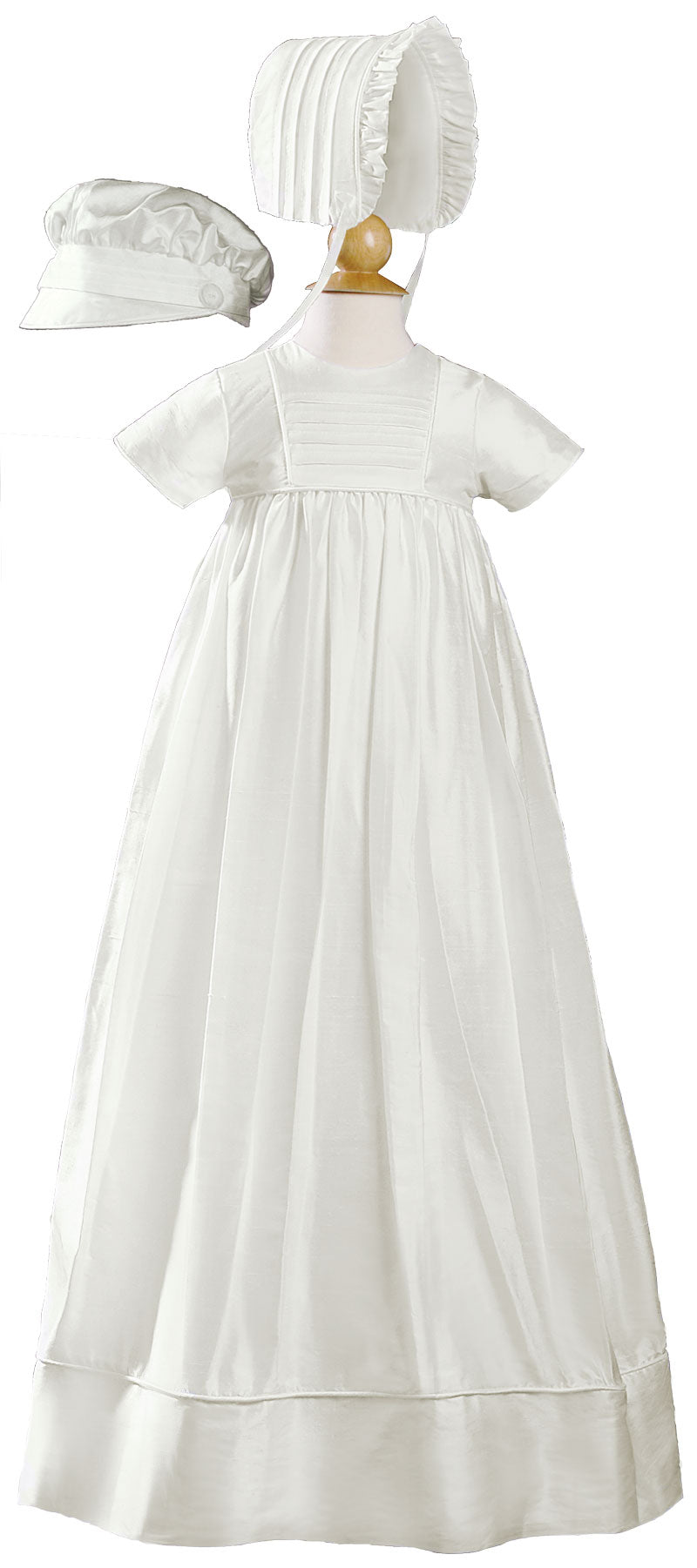 Unisex 34" Short Sleeve Silk Dupioni Christening Baptism Family Heirloom Gown
A family heirloom or keepsake for generations to come! This beautiful short sleeve family christening gown is made of elegant silk dupioni (slightly off-white). The pleated bodice and both boy and girl hats makes this a perfect choice for a family gown. This set includes 2 hats and one separate slip. Handmade of 100% Silk Dupioni. Dry clean only. 
Please Note: All natural silk fabrics have slubs which are an inherent part of the fibers and add to the individuality of the set. These slubs should not be mistaken for flaws in the fabric.
0-3 Month (8-12 lbs), 3-6 Month (13-16 lbs), 6-12 Month (17-22 lbs), 12-18 Month (23-25 lbs), 18-24 Month (26-28 lbs)